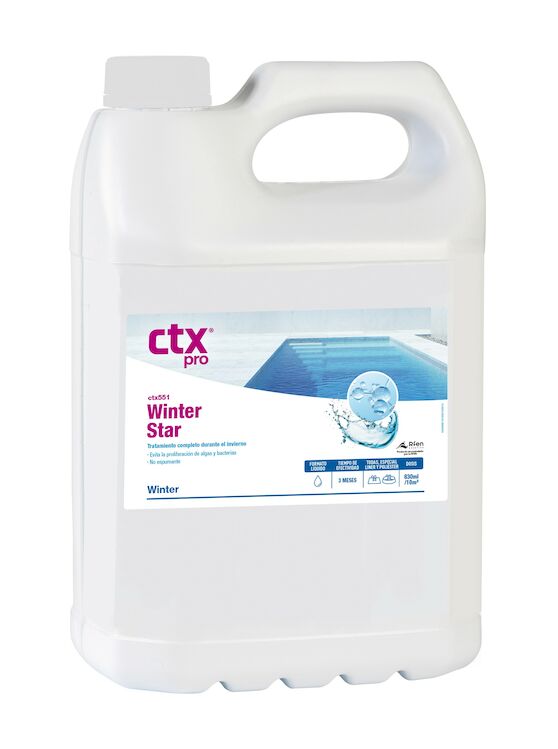 CTX-551 WinterStar Liner
Complete winter treatment
Prevents the proliferation of algae and bacteria
Non-foaming
Where to buy
Product for the maintenance of uncovered pool during the winter period, avoiding the growth of algae and bacteria which cause unclean water calcareous sediments.
| CODE | Description |
| --- | --- |
| 17228 | CTX-551 WinterStar 5l |
Show less
INSTRUCTION FOR USE
With the pH value of the water between 7.2 and 7.6, pour the necessary dose of product directly into the pool water. Being necessary to put the filtration equipment into operation, long enough to obtain a good distribution of the product in the water.
DOSAGE
When the bathing period is over and maintenance has not yet been abandoned, Add ctx 200gr
ClorShock (15grs./m3). The next day add 5 litres of ctx550 WinterStar for 60 m3 of water.
It is recommended that this process be repeated half way through the winter period.

These doses are the ones suggested and can be modified according to the own characteristics of
every swimming pool, climate, etc.
Show less