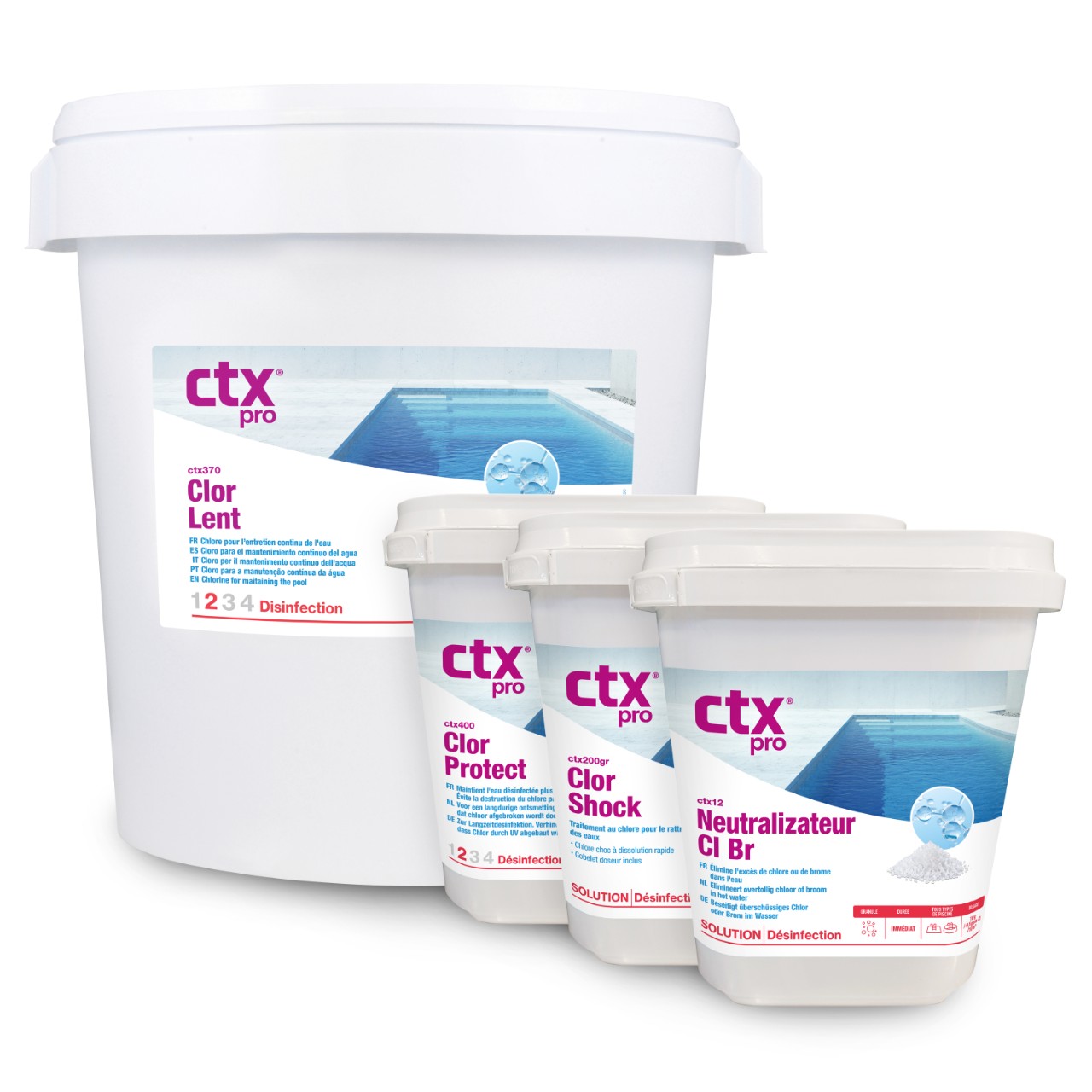 Pool chlorine is an essential pool maintenance tool. This substance is the most commonly used when applying chemical treatments to disinfect pool water.
However, it is important to know how to use and balance it out, as well as to know how much to use. CTX is here to help you with this, we also offer a range of different chlorines based on your specific needs. 
With a well-balanced pH level, the disinfectant power of the chlorine can be increased, preventing the chlorine's properties from being depleted. 
We also offer tools and products to measure pH and chlorine levels. For more information in this regard, see the water analysis section. 
CTX chlorine is sold in various forms: we offer chlorine tablets, granulated chlorine, powdered chlorine, and liquid chlorine.
Each type of chlorine based disinfectant has its own unique features.
Slow chlorine, also known as trichloro, to keep the water disinfected, by means of a gradual dissolving method. For example, the granulated trichloro CTX300GR ClorLent. There is also the CTX-370 ClorLent, in tablet form.

 
Granulated dichloride or quick dissolving shock chlorine used to recover the water's condition. An example of this is CTX-200/gr ClorShock, granulated.

Show more
Show less
Tips and Related Resources