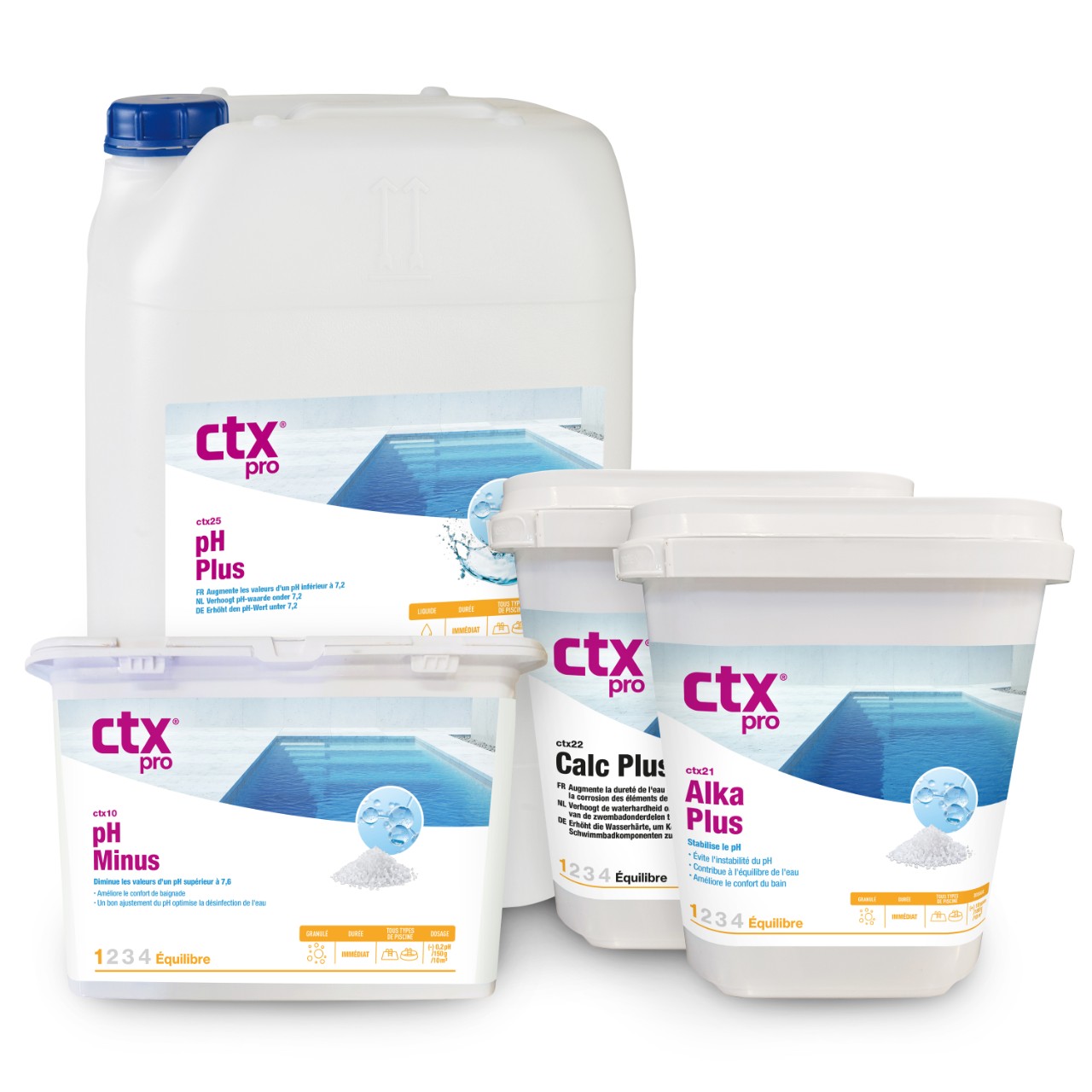 Balancing the water is the first step for perfect maintenance. A balanced water is essential to achieve perfect transparency and disinfection of it, and also to preserve our health.
The 3 parameters to analyze are:
pH: is the most important parameter, standing between 7.2 and 7.6, ideally at 7.4.
Alkalinity, which must be between 100-150 pp
Water hardness that must be between 150-300 ppm
CTX offers you all those products necessary to regulate the water in your pool.
Show more
Show less
Tips and Related Resources