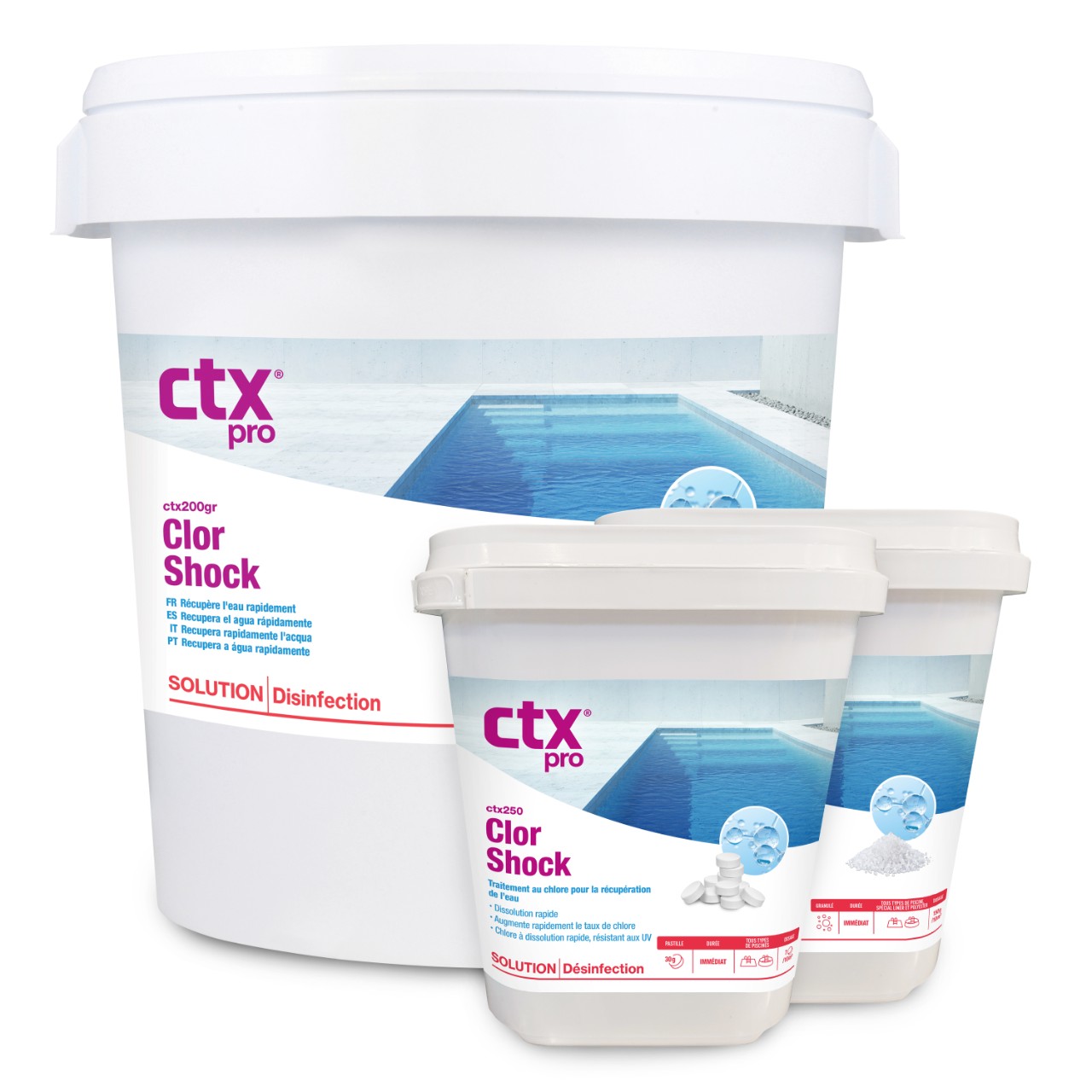 The dichloro or also wellknow as chlorine shock or quick chlorine, is the must used desinfectant for the recovery of pool water or for times when we have had a large influx of bathers or after a storm. 
In other words, it is used when the water needs extra disinfection and therefore a rapid increase in chlorine since it dissolves quickly.
Dichlor, as it contains a stabilizer in its formulation, prevents the product from evaporating and the pool from quickly running out of disinfectant.
At CTX we have shock chlorine in two formats, granules and 30g tablets, for all types of pools.
Show more
Show less
Tips and Related Resources