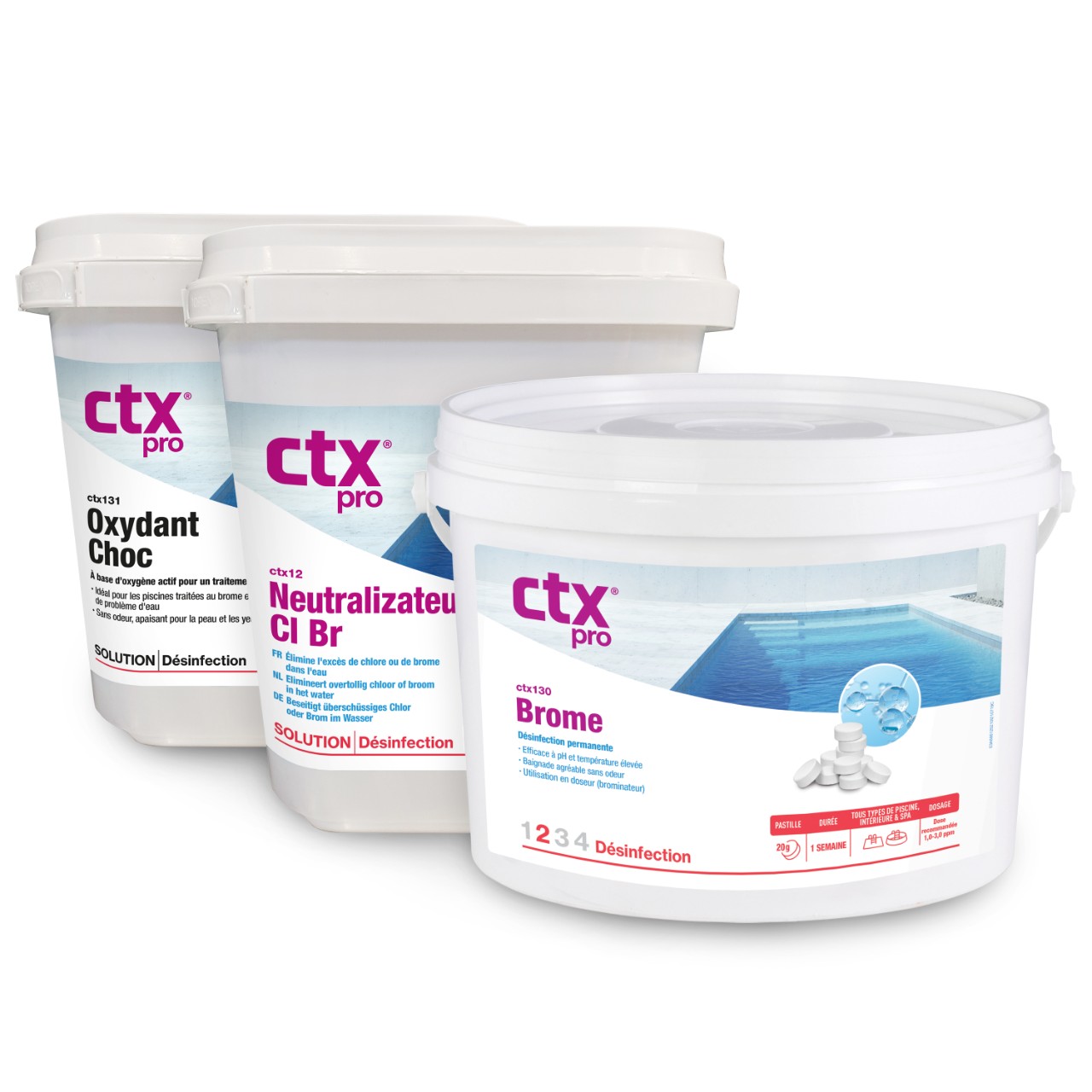 Disinfection is the second most important step in pool maintenance. Although the pool looks clean, there are microorganisms and pathogens in the water that must be eliminated by a proper disinfection. CTX has a range of non-chlorine disinfectants: bromine and active oxygen, as well as complementary products to be used together with these two disinfectants.
Tips and Related Resources
Maintenance
Tips for analysing pool water
Professional tips on how to analyse your pool water for it to be perfect all year round. Discover the tools available and find out what they do.
Read more